---
PHP 7 Quick Scripting Reference, 2nd Edition
Posted: 24 May 2016 01:00 PM PDT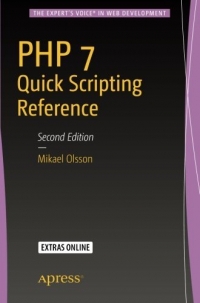 This pocket reference guide has been updated with the new PHP 7.0 release. It is a condensed, code-rich scripting and syntax handbook for the PHP scripting language. PHP 7 Quick Scripting Reference presents the essential PHP syntax in a well-organized format.
You won't find any technical jargon, bloated samples, drawn out history lessons or witty stories in this book. What you will find is a Web scripting language reference that is concise, to the point and highly accessible. The book is packed with useful information and is a must-have for any PHP programmer or Web developer.
In it, you will find a concise reference to the PHP 7 scripting language syntax. It includes short, simple and focused code examples and a well laid out table of contents and a comprehensive index allowing easy review.
Posted: 24 May 2016 01:00 PM PDT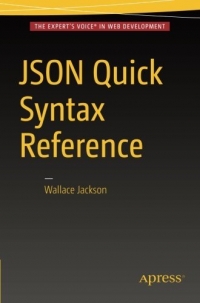 This compact quick scripting syntax reference on JSON covers syntax and parameters central to JSON object definitions, using the NetBeans 8.1 open source and Eclipse IDE software tool packages. JSON Quick Syntax Reference covers the syntax used in the JSON object definition language, logically organized by topical chapters, and getting more advanced as chapters progress, covering structures and file formats which are best for use with HTML5. Furthermore, this book includes the key factors regarding the data footprint optimization work process, the in-lining of .CSS and .JS files, and why a data footprint optimization work process is important.
Posted: 24 May 2016 01:00 PM PDT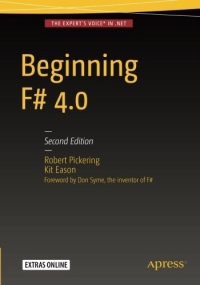 This book is a great foundation for exploring functional-first programming and its role in the future of application development. The best-selling introduction to F#, now thoroughly updated to version 4.0, will help you learn the language and explore its new features.
F# 4.0 is a mature, open source, cross-platform, functional-first programming language which empowers users and organizations to tackle complex computing problems with simple, maintainable and robust code. F# is also a fully supported language in Visual Studio and Xamarin Studio. Other tools supporting F# development include Emacs, MonoDevelop, Atom, Visual Studio Code, Sublime Text, and Vim.
Agile Project Management Using Team Foundation Server 2015
Posted: 24 May 2016 01:00 PM PDT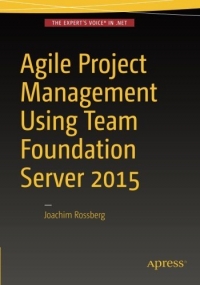 This book will help you get started with agile project management using Microsoft's latest releases of its market-leading Team Foundation Server (TFS) 2015, and Visual Studio Team Services (VSTS). The book demonstrates agile concepts and how to implement them using TFS/VSTS.
Many organizations are using agile practices today. Agility has become a key enabler for running better projects with more successful end results and high quality output. At the same time, adoption of TFS/VSTS has increased dramatically, from being just a new version control system in the very beginning to becoming the fully-featured market leader it is today.
In order to benefit the most from agile practices you need an Application Lifecycle Management (ALM) toolset that supports your way of working. With TFS/VSTS, Microsoft has provided a powerful tool that is very customizable. This book shows you how you can use TFS/VSTS to implement many agile practices and how they fit into a well-thought-out ALM implementation.
The book also shows how an agile product owner can work with TFS/VSTS to setup an agile project from scratch and how to continue using TFS/VSTS throughout the whole project to track progress, create and refine the backlog, and work with Kanban and Scrum Task boards.
Keeping track of progress is important in any project. TFS/VSO includes many tools which will help you to track key metrics in an agile project. Many useful reports are available out of the box, and the TFS extensibility offers several ways to further customize reporting to fit your needs.
Using Chef with Microsoft Azure
Posted: 24 May 2016 01:00 PM PDT
This book is your hands-on guide to infrastructure provisioning and configuration management in the cloud using Chef's open source, cross-platform toolset. With over 10,000 customers joining the Microsoft Azure cloud platform each week and steadily increasing usage, the need for automation approaches has never been greater. This book provides both practical examples and a much needed strategic overview of how these two technologies can be combined.
Using Chef with Microsoft Azure takes you through the process of writing 'recipes' in Chef to describe your infrastructure as code, and simplify your configuration management processes. You'll also meet the Chef tools that can be used to provision complete environments within Microsoft Azure.
There are now a wide variety of tools and approaches that can be taken to provision resources such as virtual machines within Microsoft Azure. This book demonstrates them, discusses the benefits and weaknesses of each approach, and shows how a continuous provisioning pipeline can be established as part of a reliable, repeatable, and robust provisioning process.
Each chapter has practical exercises that highlight the capabilities of both Chef and Microsoft Azure from an automation perspective and can be executed on Windows, Mac, or Linux platforms.
Posted: 24 May 2016 01:00 PM PDT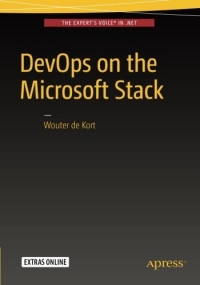 This book tells you everything you need to know to help your organization implement DevOps on the Microsoft platform. You will learn how to use Visual Studio, Visual Studio Team Services, and Azure to implement a complete DevOps process in your company. You will learn about Agile Project Management, Continuous Integration, Continuous Delivery, Technical Debt Management, Automatic Testing and Monitoring, and see how all these areas fit together.
DevOps is important for organizations that want to make the best use of their resources and avoid costly mistakes. Teams that embrace DevOps deploy code up to 30 times more frequently than their competition and less than 50% of their deployments fail according to Puppet Labs State of DevOps survey.
DevOps on the Microsoft Stack shows you how to help your organization implement DevOps, covering the tooling they will need and how to make everything work together while following best practices. The focus is not only on technology but also on the cultural issues that teams will face when implementing DevOps. The author's goal is to not only show you which tooling there is but help you to successfully use everything together to implement DevOps in your projects and organization.
Posted: 24 May 2016 01:00 PM PDT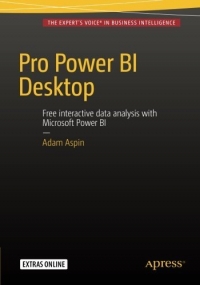 This book shows how to deliver eye-catching Business Intelligence with Microsoft Power BI Desktop. You can now take data from virtually any source and use it to produce stunning dashboards and compelling reports that will seize your audience's attention. Slice and dice the data with remarkable ease then add metrics and KPIs to project the insights that create your competitive advantage. Make raw data into clear, accurate, and interactive information with Microsoft's free self-service business intelligence tool.
Pro Power BI Desktop will help you to push your BI delivery to the next level. You'll learn to create great-looking visualizations and let your audience have fun by interacting with the elegant and visually arresting output that you can now deliver. You can choose from a wide range of built-in and third-party visualization types so that your message is always enhanced. You'll be able to deliver those results on the PC, on tablets, on smartphones, as well as share results via the cloud. Finally, this book helps you save time by preparing the underlying data correctly without needing an IT department to prepare it for you. Power BI Desktop will let your analyses speak for themselves.
PMP Examination Practice Questions, 3rd Edition : 400 Practice Questions and Answers to help you Pass
Posted: 24 May 2016 01:00 PM PDT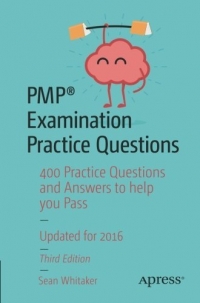 Updated for the latest available exam... If you are studying towards the Project Management Professional (PMP) Examination, this book is an essential aid in your study program. PMP Examination Practice Questions contains over 400 realistic multiple choice practice questions, answers and explanations. The book is organized into two useful parts. The first is comprised of all the questions, organized in chapters by topic, allowing readers to simulate the actual test. The the second part not only gives the answers, but also comments on the incorrect answers, providing additional inisght and helping you formulate your test-taking strategy.
3D Printed Science Projects : Ideas for your classroom, science fair or home
Posted: 24 May 2016 01:00 PM PDT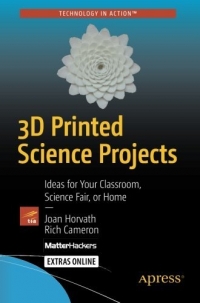 3D Printed Science Projects describes how to create 3D printable models that can help students from kindergarten through grad school learn math, physics, botany, chemistry, engineering and more. Each of the eight topics is designed to be customized by the reader to create a wide range of projects suitable for science fairs, extra credit, or classroom demonstrations. Science fair project suggestions and extensive "where to learn more" resources are included, too. You will add another dimension to your textbook understanding of science.
Beginning Samsung ARTIK : A Guide for Developers
Posted: 24 May 2016 01:00 PM PDT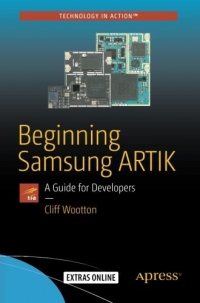 Samsung's announcement of the new ARTIK modules for IoT has generated tremendous interest in the developer market for wearable and other consumer or industrial devices. This book provides the perfect tutorial-based introduction to the ARTIK family of "Systems on Modules," which integrate powerful microprocessors, memory, wireless connectivity, and enhanced security on to very small form factor boards.
Beginning Samsung ARTIK will help you understand which ARTIK modules to use for various applications, and how to produce code for them. This book goes beyond the information previously available online, efficiently guiding developers from initial setup of their development environment to product development and prototyping in no time. Helpful background insights into foundation technology is provided for beginners and useful reference information is included for more advanced developers.
You are subscribed to email updates from IT eBooks.
To stop receiving these emails, you may unsubscribe now.
Email delivery powered by Google
Google Inc., 1600 Amphitheatre Parkway, Mountain View, CA 94043, United States