---
Linux Pocket Guide, 3rd Edition : Essential Commands
Posted: 22 Jun 2016 02:22 PM PDT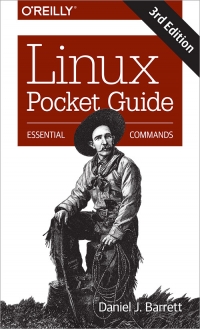 If you use Linux in your day-to-day work, this popular pocket guide is the perfect on-the-job reference. The third edition features new commands for processing image files and audio files, running and killing programs, reading and modifying the system clipboard, and manipulating PDF files, as well as other commands requested by readers. You'll also find powerful command-line idioms you might not be familiar with, such as process substitution and piping into bash.
Linux Pocket Guide provides an organized learning path to help you gain mastery of the most useful and important commands. Whether you're a novice who needs to get up to speed on Linux or an experienced user who wants a concise and functional reference, this guide provides quick answers.
Think Java : How to Think Like a Computer Scientist
Posted: 22 Jun 2016 02:22 PM PDT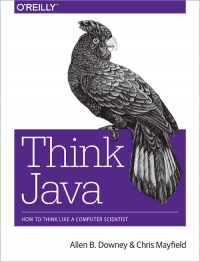 Currently used at many colleges, universities, and high schools, this hands-on introduction to computer science is ideal for people with little or no programming experience. The goal of this concise book is not just to teach you Java, but to help you think like a computer scientist. You'll learn how to program - a useful skill by itself—but you'll also discover how to use programming as a means to an end.
Authors Allen Downey and Chris Mayfield start with the most basic concepts and gradually move into topics that are more complex, such as recursion and object-oriented programming. Each brief chapter covers the material for one week of a college course and includes exercises to help you practice what you've learned.
Building Maintainable Software, C# Edition : Ten Guidelines for Future-Proof Code
Posted: 22 Jun 2016 02:22 PM PDT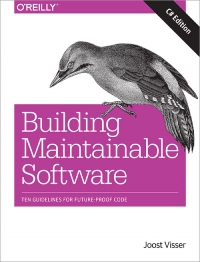 Have you ever felt frustrated working with someone else's code? Difficult-to-maintain source code is a big problem in software development today, leading to costly delays and defects. Be part of the solution. With this practical book, you'll learn 10 easy-to-follow guidelines for delivering C# software that's easy to maintain and adapt. These guidelines have been derived from analyzing hundreds of real-world systems.
Written by consultants from the Software Improvement Group (SIG), this book provides clear and concise explanations, with advice for turning the guidelines into practice. Examples for this edition are written in C#, while our companion Java book provides clear examples in that language.
Efficient R Programming : A Practical Guide to Smarter Programming
Posted: 22 Jun 2016 02:22 PM PDT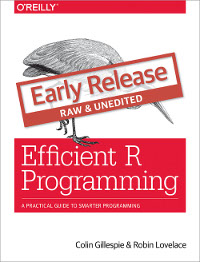 Become a more productive programmer with Efficient R Programming. Drawing on years of experience teaching R courses, authors Colin Gillespie and Robin Lovelace give practical advice on a range of topics - from optimizing set-up of RStudio to leveraging C++ - that make this book a valuable asset for both experienced and novice programmers. It's suitable for academics, business users, and programmers from a wide range of backgrounds.
Get practical, tried-and-true advice from longtime R instructors; Dive into a wide range of topics, including RStudio set-up and leveraging C++, suitable for all skill levels; Gain insight into RStudio's functionality to boost code-writing productivity; Learn the necessary skills for team-based R programming work; Save time, and energy, debugging code and searching online forums.
Debugging Teams : Better Productivity through Collaboration
Posted: 22 Jun 2016 02:22 PM PDT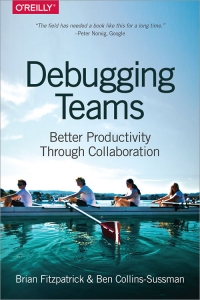 In the course of their 20+-year engineering careers, authors Brian Fitzpatrick and Ben Collins-Sussman have picked up a treasure trove of wisdom and anecdotes about how successful teams work together. Their conclusion? Even among people who have spent decades learning the technical side of their jobs, most haven't really focused on the human component. Learning to collaborate is just as important to success. If you invest in the "soft skills" of your job, you can have a much greater impact for the same amount of effort.
The authors share their insights on how to lead a team effectively, navigate an organization, and build a healthy relationship with the users of your software. This is valuable information from two respected software engineers whose popular series of talks - including "Working with Poisonous People" - has attracted hundreds of thousands of followers.
Switching to the Mac: The Missing Manual, El Capitan Edition : The book that should have been in the box
Posted: 22 Jun 2016 02:22 PM PDT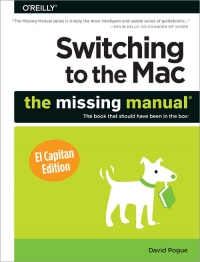 Those who have made the switch from a Windows PC to a Mac have made Switching to the Mac: The Missing Manual a runaway bestseller. The latest edition of this guide delivers what Apple doesn't - everything you need to know to successfully and painlessly move your files and adapt to Mac's way of doing things. Written with wit and objectivity by Missing Manual series creator and bestselling author David Pogue, this book will have you up and running on your new Mac in no time.
Table Layout in CSS : CSS Table Rendering in Detail
Posted: 22 Jun 2016 02:22 PM PDT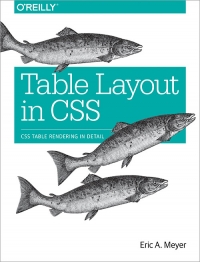 Isn't table layout something web designers want to avoid? Yes, but rather than use tables for layout, this book is about the ways that tables themselves are laid out by CSS, a process more complicated than it appears. This concise guide takes you on a deep dive into the concepts necessary for understanding CSS and tables in your web layout, including table formatting, cell alignment, and table width.
Short and deep, this book is an excerpt from the upcoming fourth edition of CSS: The Definitive Guide. When you purchase either the print or the ebook edition of Table Layout in CSS, you'll receive a discount on the entire Definitive Guide once it's released. Why wait? Make your web pages come alive today.
RESTful Web Clients : Enabling Reuse Through Hypermedia
Posted: 22 Jun 2016 02:22 PM PDT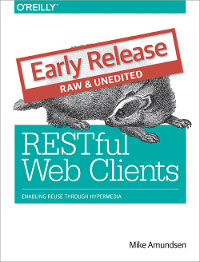 Web-based REST and Hypermedia services are becoming more common every day, but very few client libraries take advantage of these powerful API features—mostly because the techniques and patterns needed to create successful hypermedia clients have been ignored. Yet, when done right, hypermedia-based client applications exhibit more stability and flexibility than typical one-off custom client code.
This practical book takes you on a journey from custom bespoke implementations to powerful general-purpose client applications and, along the way, shows how you can harness many of the basic principles that underpin the Web. Throughout the book, you'll find practical, approachable examples and dialogs, as well as clear guidance on how to understand this increasingly important conversation.
High Performance Spark : Best practices for scaling and optimizing Apache Spark
Posted: 22 Jun 2016 02:22 PM PDT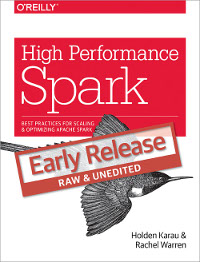 If you've successfully used Apache Spark to solve medium sized-problems, but still struggle to realize the "Spark promise" of unparalleled performance on big data, this book is for you. High Performance Spark shows you how take advantage of Spark at scale, so you can grow beyond the novice-level. It's ideal for software engineers, data engineers, developers, and system administrators working with large-scale data applications.
Learn how to make Spark jobs run faster; Productionize exploratory data science with Spark; Handle even larger data sets with Spark; Reduce pipeline running times for faster insights.
Introduction to Machine Learning with Python : A Guide for Data Scientists
Posted: 22 Jun 2016 02:22 PM PDT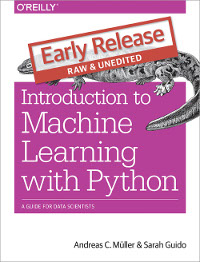 Many Python developers are curious about what machine learning is and how it can be concretely applied to solve issues faced in businesses handling medium to large amount of data. Introduction to Machine Learning with Python teaches you the basics of machine learning and provides a thorough hands-on understanding of the subject.
You'll learn important machine learning concepts and algorithms, when to use them, and how to use them. The book will cover a machine learning workflow: data preprocessing and working with data, training algorithms, evaluating results, and implementing those algorithms into a production-level system.
You are subscribed to email updates from IT eBooks.
To stop receiving these emails, you may unsubscribe now.
Email delivery powered by Google
Google Inc., 1600 Amphitheatre Parkway, Mountain View, CA 94043, United States