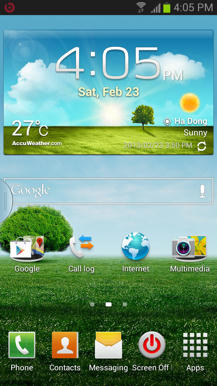 E. Experience using GS2 HD LTE
Since this machine supports up to 4G standards (which Vietnam is not
), so one of the brothers using the computer often complain about falling waves. Their personal or overcome by later never missed calls detector installed though MCA:
0. Applied to the stock rom, rom cook and one of the (if the cook does not delete this one). rom his invention is also applied this way.
1. From the phone dialer (feeding her number to call) press: "319 712 358"
2. For SHV-E120L enter password: "0821", the other line please search Google with the keyword: "hiden menu SHV-E120
x
")
3. In the setting data select line 1
4.

In the popup menu select the desired mode network (do not select the 4G flashed
).

You be sure where you stand and the network you use any wave type supported, 2G or 3G to make decisions for themselves.
5. OK 2 times (if they choose Korean left button 2 times), restart the machine itself.